Modular prefabricated tanks from PREFABET
High-quality modular prefabricated reinforced concrete tanks from PREFABET represent a reliable solution dedicated to create rainwater, sanitary and industrial sewer systems. A high quality product that is resistant to mechanical damage and possible to use in a wide variety of soil and water conditions.
Application of modular prefabricated tanks from PREFABET
sewage treatment plant tanks,
rainwater retention tanks,
drinking water tanks,
fire water tanks,
sprinkler system tanks:
– RSM tanks,
– digester tanks,
– post-digester tanks,
Technical specification of prefabricated tanks from PREFABET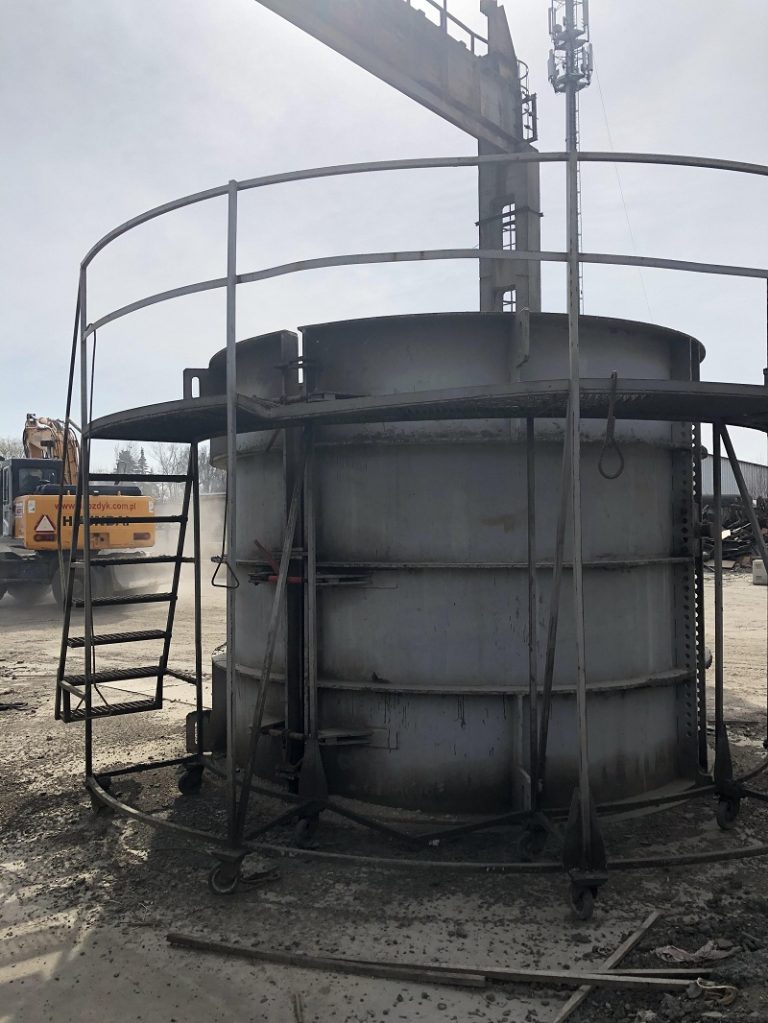 PREFABET offer includes high-quality monolithic tanks, manholes and coils manufactured from prefabricated concrete and reinforced concrete elements, with circular cross-sections in the DN2500 (2.5m) and DN3000 (3m) diameter range.
All elements are manufactured from concrete that meets the requirements of PN-EN 206:2014-04:
Compressive strength class C40/50,
Water content of concrete – maximum water/cement ratio of 0.45,
Waterproof rating W10,
Absorbency <5%,
Frost resistance grade F 150,
Exposure classes related to environmental impact
Carbonation-induced corrosion – exposure class XC4,
Corrosion due to chlorides not originating from seawater – exposure class XD3,
Aggression due to freezing/thawing with the use of de-icing agents – exposure class XF4 (minimum air content 4.5 %),
Chemical aggression – exposure class XA3 (SR sulphate resistant cement used).
Waste water tanks and septic tanks from PREFABET
In our offer, you will also find waste water tanks and septic tanks of the following sizes: 4.60 m long, 2.70 m wide, 1.2 m high and the capacity of 10 m3. The entire tank structure is reinforced with Fi 8 ribbed steel mesh, C30/37 grade concrete, W10 watertightness and XA2 and XF2 exposure classes.
The offer enables a choice of tank covers for waste water tanks and septic tanks: a standard slab and an overrun slab – suitable for heavy loads, e.g. barrel trucks.
Contact us and discover our offer of reinforced concrete tanks